Fleshlight's newest creation, the Fleshlight Pure, proves that as a company they are not quite ready to sit back and let their products get old and stale. They are not afraid to try new things and keep it fresh, and that shows in the way they designed their new toy.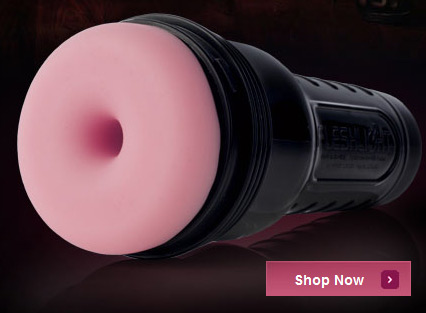 For a start, the Fleshlight Pure has no distinguishable orifices to choose from – you get a discreet orifice only – which is quite a bold move since their most popular products are the vaginal and anal orifices. So, why did they do that? To be more discreet of course, which is great if you think you will be travelling around a lot and having your bags checked, but not so great if you're just leaving it at home. Well, that's what you may think, but this new Pure Fleshlight discreet orifice actually serves another purpose: it lets you skip the tight entrance of most other Fleshlights before this and get straight in to the good stuff.
Fleshlight Pure also comes with its own unique inner texture, as we have come to expect of new Fleshlights, and this particular one may well be a fan favorite in the future. The Pure Fleshlight texture has a lot of variation in width and texture; allowing you in to a relatively wide chamber of zig-zag ribs at first before hitting a spiral that narrows as it leads down to an even tighter canal. I don't think I have ever seen a Fleshlight texture quite like this one before.